VegReady – Vegan Meals To Go
https://www.chicvegan.com/vegready-vegan-meals-to-go/
For 40 years, Mark Perlmutter has eaten a plant-based diet and encouraged his friends and family to adopt the lifestyle as well. For health, for animals, and for the environment. He is so passionate about the benefits of eating a diet solely sourced from plants that he produced a documentary titled Simply Raw: Reversing Diabetes in 30 Days. But over the years, he found that despite the information and desire to change, all the excuses got in the way:
"I don't know what to make"
"It takes too much time to cook it"
"It's not convenient, etc."
VegReady
When he noticed people reverting back to fast foods and meats that were destroying their bodies from the inside out, the wheels in his head began turning. He thought, "What if there could be a vegan/plant-based meal that was easier and more convenient than the fast food alternative?" And VegReady was born!
Mark created VegReady with the mission of helping 2 million people eat just 2 more plant-based meals per week as a first step on their transition to a better life. The meals require no cooking, no refrigeration, and no heating. These meals are ready for you when you are. In the office, at home, in the cabinet—all you have to do is open and eat.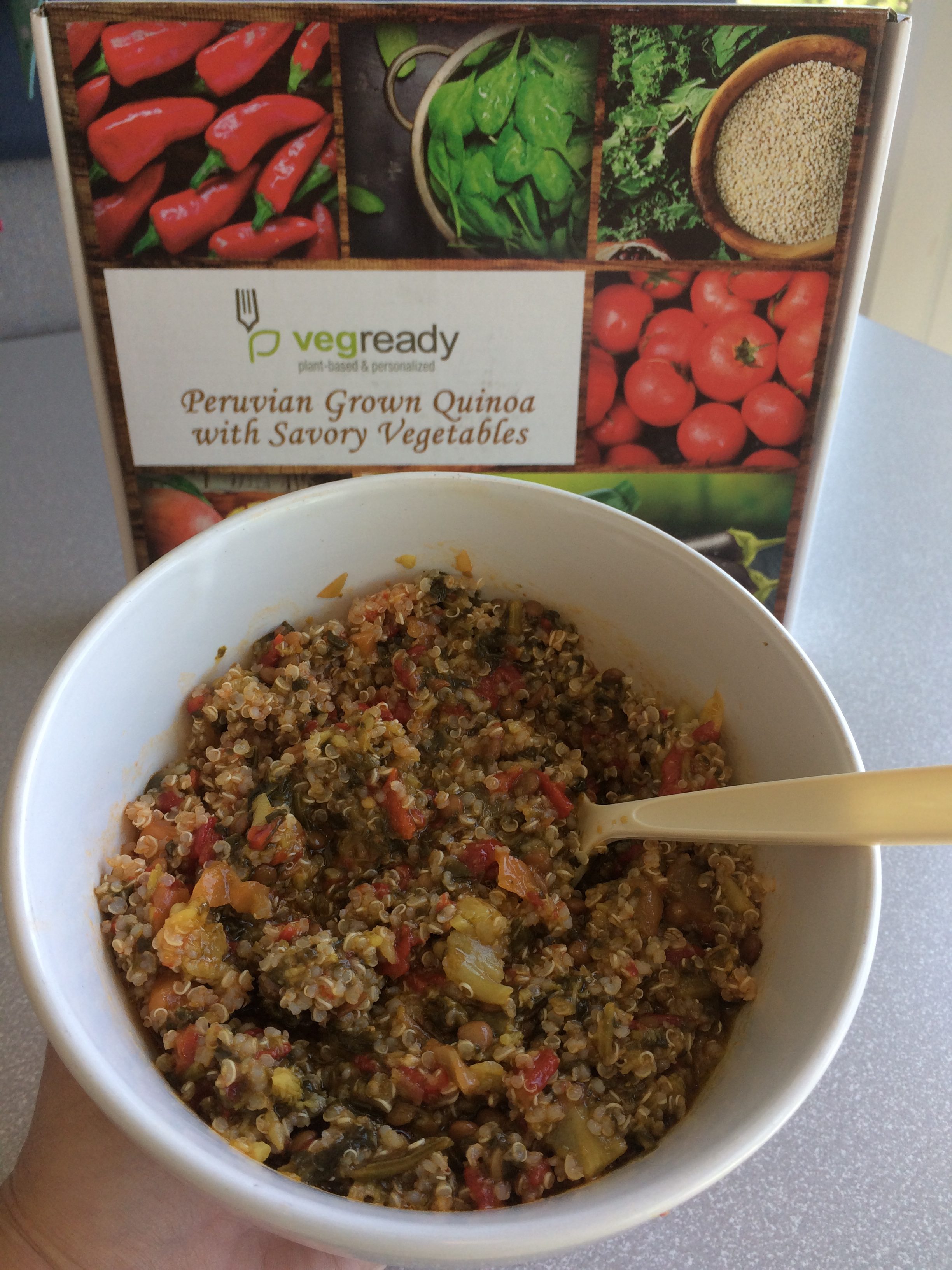 VegReady Meals are made with 100% plant based ingredients and make eating healthy, simple, and convenient. They allow you to do more of the things you love like; spending time with family, doing your hobbies or getting outside and enjoying life, something we all need to do more of!
VegReady's vision is to offer 200 dishes from four regions of the world; South America, Mediterranean, India, and Southeast Asia. The current line of dishes come source from Peru – where they have various Quinoa and Rice trays with a variety of sides.
There are two ways to purchase VegReady Meals; with the subscription service or individually. Customers can save with the monthly subscription, or purchase quantities of 8 or more meals at a time.
When you purchase VegReady, you receive a cardboard case containing 8 custom-built MealBoxes, each with three dishes listed below. Each MealBox is decorated with mouthwatering images of the food inside. As a bonus, each MealBox comes with a pamphlet outlining the benefits of two plant meals per week for our bodies and our planet.

Inside each VegReady monthly delivery you'll receive:
Main Trays (8 total):
Quinoa & Lentils
Blond Quinoa
Sides & Sauces (a mix of 2 per box):
Ratatouille with Tomato, Eggplant & Zucchini: A succulent medley of rich and savory vegetables. Full of nutrition and flavor!
Zucchini & White Onion: A savory mix of hearty vegetables, with plenty of crunch and loads of taste! Delicious on it's own or mixed with a spinach & broccoli dish!
Piquillo Pepper, Cabbage & Lentils: One of our saucier mixes, perfect for stirring in with a quinoa or lentil dish, and packed full of nutritious and delicious veggies!
Tomato, Mango, Hearts of Palms & Peppers: A rich and savory sauce, with a sweet undertone, with no oil and plenty of flavor. A delicious addition to the quinoa dishes!
Spinach & Broccoli: perfect for adding flavor and nutrients to complete each meal. Getting your greens has never been so tasty!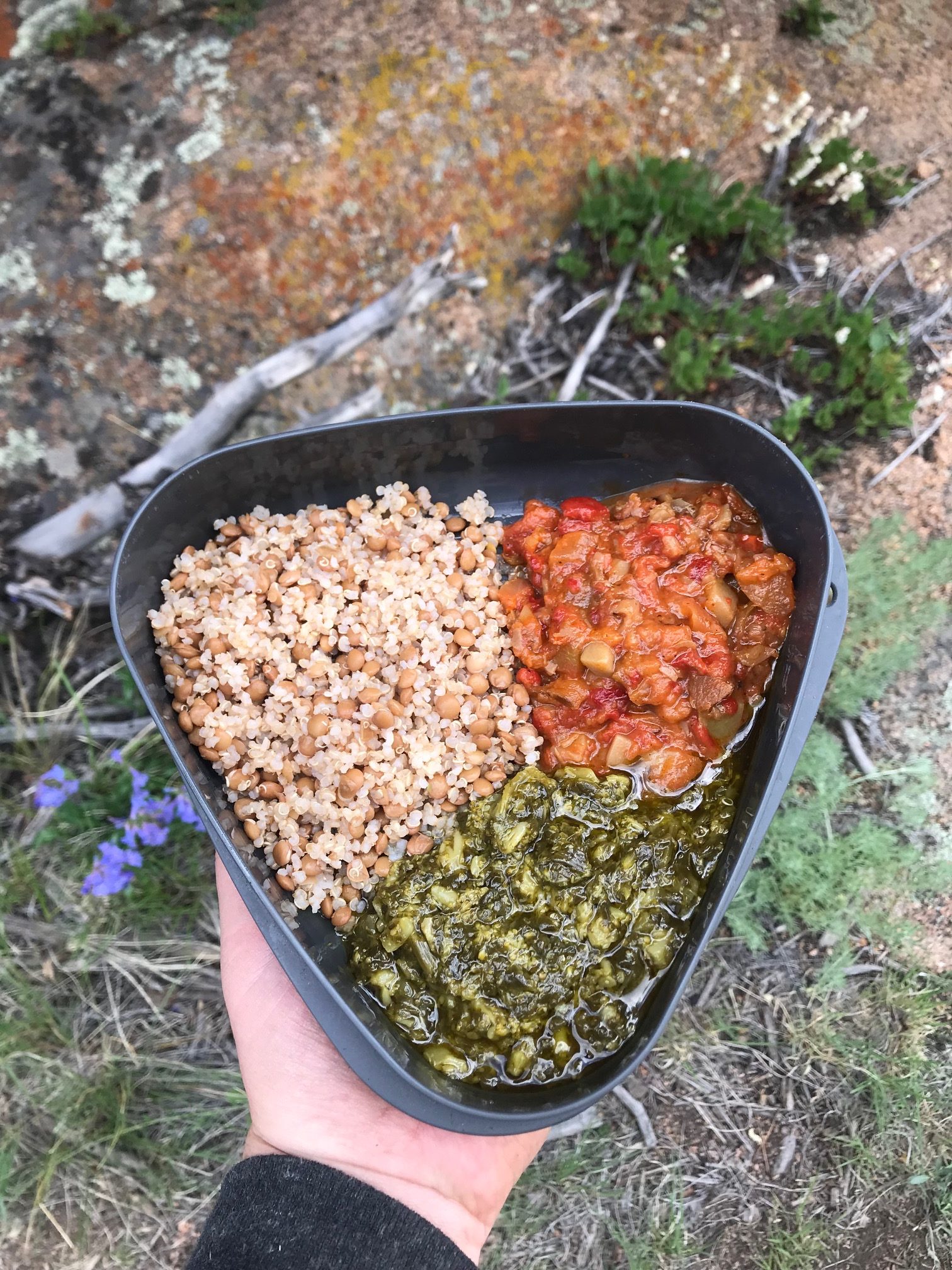 With the 12-month shelf life at room-temperature, you can be sure you always have a healthy meal within arms reach. No refrigeration. No heating.