Ring in the New Year with the December Vegan Cuts Vegan Beauty Box
https://www.chicvegan.com/december-vegan-cuts-vegan-beauty-box/
It feels like Christmas every month when the Vegan Cuts Vegan Beauty Box arrives! The December box is Leaping Bunny approved and full of products to help you ring in the new year the cruelty-free way!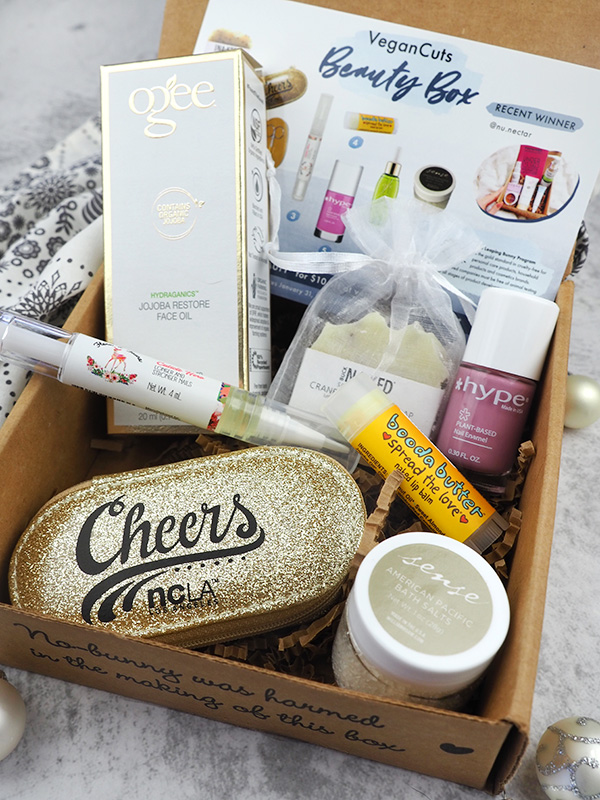 By  now, you're probably familiar with the Vegan Cuts Vegan Beauty Box, but if you're not, let me introduce you. It's a subscription service that delivers a box of 4 to 7 sample size (or sometimes even full-sized!) beauty products to your door every month. It's a great way to try new-to-you cruelty-free skincare products and cosmetics without spending a lot of money. It's perfect for new vegans who are just getting started the world of cruelty-free beauty.
My December Beauty Box arrived right before Christmas, and it really did feel like a gift, as I was thrilled with all of its contents!
The December Vegan Cuts Vegan Beauty Box Contained: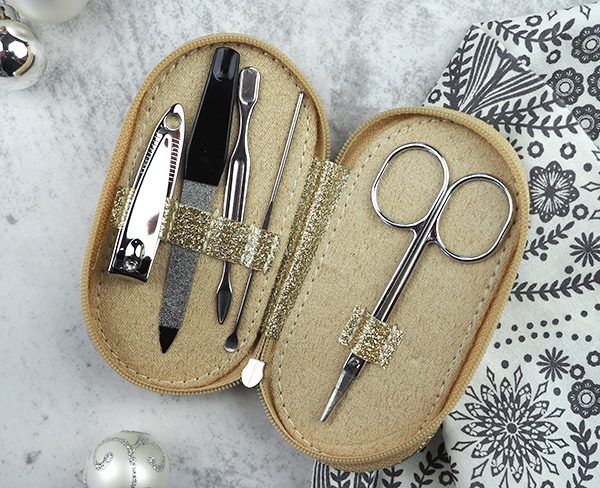 NCLA Travel Size Manicure Set – $15.00 value
How cute is this glittery little manicure set? It's pocket-sized, so it's perfect for even the smallest of handbags. It contains a nail clipper, a nail file, scissors, and two push sticks. This kit went straight into my purse, so I don't need to worry about nail emergencies when I'm on the go.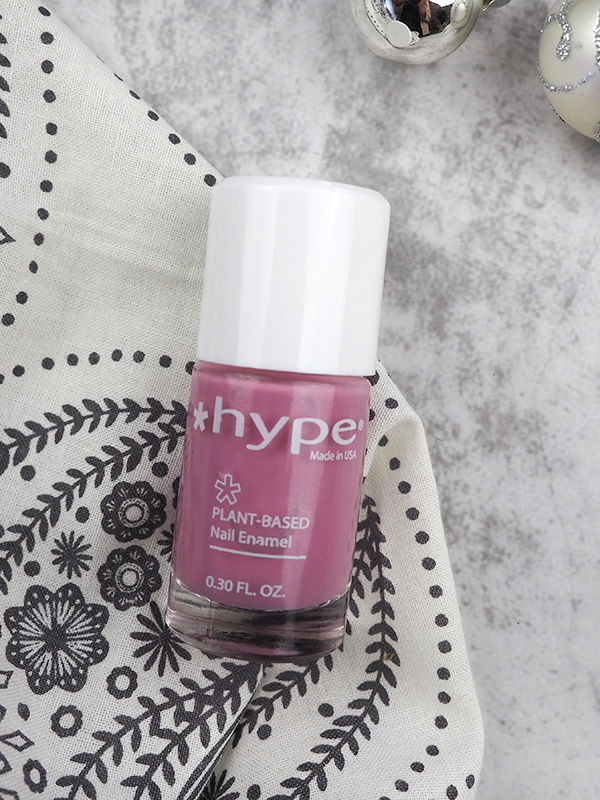 Hype Nail Enamel – $7.99 value
There was a definite manicure them to this month's Vegan Beauty Box, and I couldn't be happier, because I love doing my nails! This Hype Plant-Based Nail Enamel is 5-free, which means it doesn't contain toulene, DBP, formaldehyde, tosylamide, or camphor. It does contain 85% plant-based ingredients. Would you believe that it's made with potatoes, corn, and yucca? I received the color Water Lily, which is a pretty mauve hue that compliments my skin nicely. It has a nice shine, and hasn't chipped in the few days that I've had it on. The bottle's large brush makes it easy to apply polish to each nail with just a couple of strokes.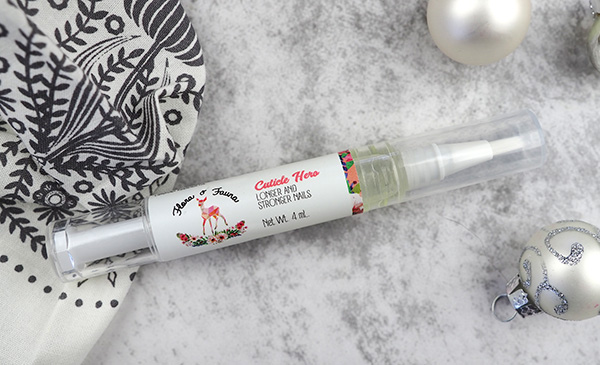 Flora & Fauna Cuticle Hero – $9.99 value
To continue with the manicure theme, this month's Vegan Beauty Box contained this cuticle oil. It's formulated with plant and essential oils to strengthen weak nails and soften dry cracked cuticles. It comes in a handy twist and click brush pen, which makes it easy to apply. It's lightly scented with lemon and lavender, which are my two favorite essential oils.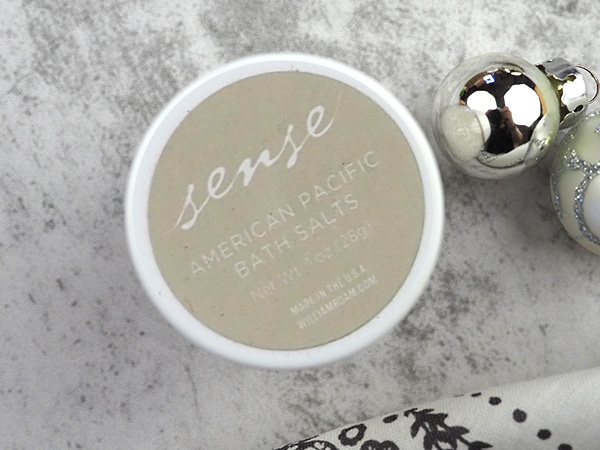 William Roam Sense Pacific American Bath Salts – $2.75 value
The Vegan Beauty Box has contained other Sense products from William Roam in the past, and I've loved how lush and luxurious they are. These bath salts are no exception. They're hand crafted in small batches with mineral-rich American Pacific salt and William Roam's 21 aromatic extract blend, which includes notes of gardenia, vanilla, and cardamom. Sadly, I can't take a bath in my current bathtub, so I'll be giving these salts to a friend.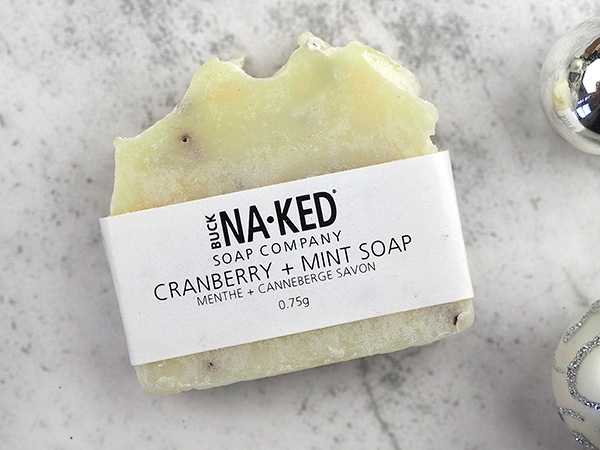 Buck Naked Soap Company Soap – $2.00 value
Is there anything more luxurious than hand-made soap? This stocking-stuffer sized bar is enriched with natural oils, butters, and coconut milk to soothe, refresh, and hydrate the skin. It also contains cranberry seeds to exfoliate. It has a seasonal-appropriate cranberry + mint scent that will help get you going on cold winter mornings. It left my skin feeling soft and squeaky clean.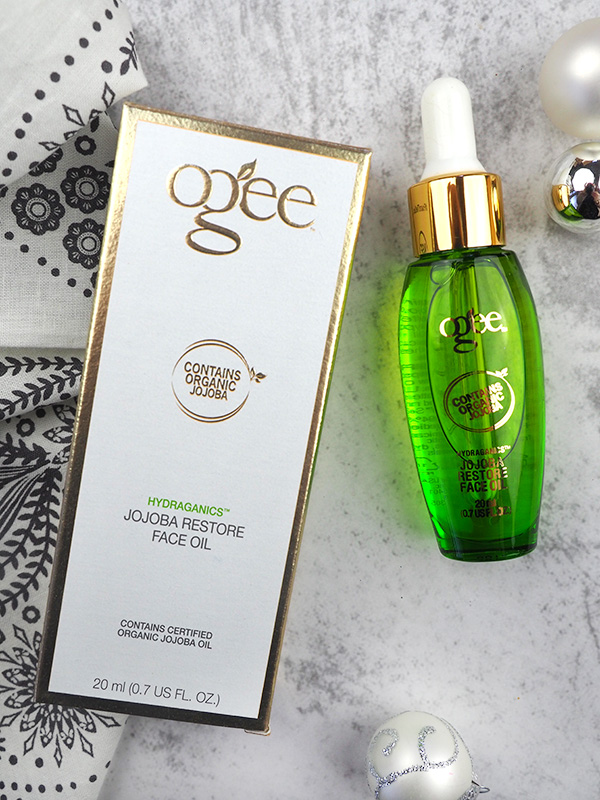 Ogee Jojoba Restore Face Oil – $44.00 value
Winter hasn't fully hit us yet, but my skin is already showing signs of cold weather by drying out. This antioxidant-rich face oil has been super helpful. I've been applying it by adding a drop to my moisturizer, but it can be added directly to the skin, if you prefer. It's formulated with jojoba oil, ylang-ylang flower oil, marigold flower oil, savanna flower oil, and  galbanum resin oil to repair and replenish the skin while hydrating and softening. The idea of applying oil to my sensitive skin always makes me nervous, but I had no problem with this product, which is suitable for all skin types.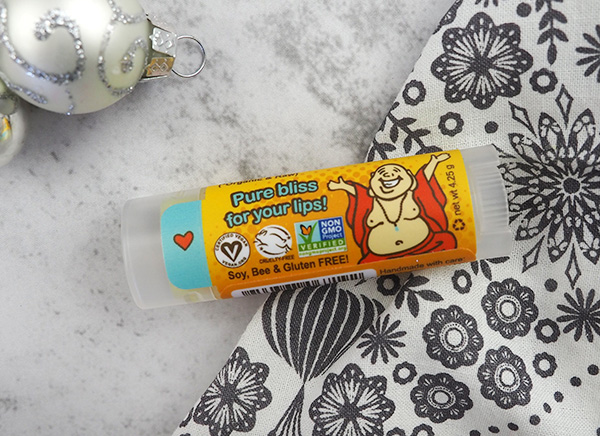 Booda Butter Lip Balm – $3.95 value
Along with winter-dry skin comes dry, cracked lips, so I was happy to find this lip balm in the December Vegan Beauty Box. While they do exist, it can be difficult to find bee-free balm in my local stories. This one from Booda Butter is made with raw and organic oils from coconut, sweet almond, and jojoba, as well as wild crafted candelilla wax. I appreciate that it's not flavored, because those can sometimes interfere with the tastes of foods and drinks. This balm glides on smoothly and provides instant moisture.
Vegan Cuts Beauty Box subscriptions are available for 3 months, 6 months, or a full year.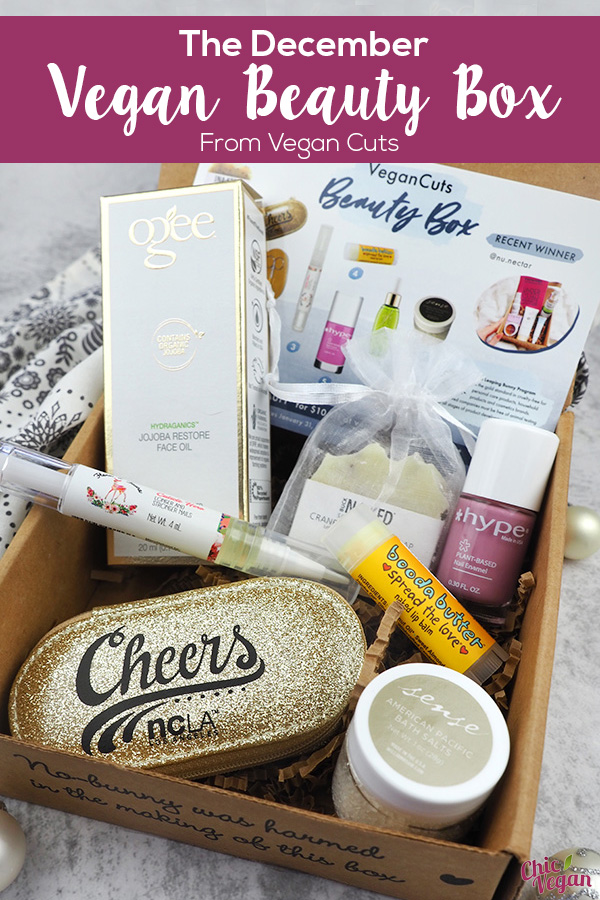 Related