Eat These Foods For a Healthy Brain
https://www.chicvegan.com/eat-these-foods-for-a-healthy-brain/
While we might not realize it while were young and healthy, the decisions we make throughout our entire life can greatly affect the health of our brain later in life. I wrote this post a few weeks ago about how we can protect our memory, and in today's post I'd like to cover some of the best foods we can eat to help keep a healthy brain throughout our entire lives. With a family history of dementia myself, brain health is something I take very seriously, and you should too, especially if cognitive decline and impairment is something that has affected someone in your family.
One of the best things we can do for our overall health, disease prevention, to keep our memory sharp and help us feel our very best, is eliminate inflammatory foods which include: gluten, sugar, dairy, meats, fast and processed foods, fried foods, pastries, alcohol, food additives, and preservatives. Instead turn the focus of your diet onto eating more fruits, veggies, nuts, beans and especially greens, lots of healthy, whole foods, plant-based fats and foods low on the glycemic index.
There are many plant-based foods that have proven especially beneficial for dementia prevention and treatment.

Foods for a Healthy Brain Include:
Apples
Blueberries
Beets
Coconut
Grapes
Herbs – especially Sage and Rosemary
Leafy greens (Kale, Turnip Greens, Swiss Chard and Broccoli are the best)
Mushrooms – most notably Lion's Mane Mushrooms
Olives
Oranges
Spices – especially Ginger, Saffron and Turmeric
Strawberries
Omega-3 rich foods including; Walnuts, Flax Seeds, Chia Seeds and Hemp Seeds
You can prepare many easy dishes to sneak the above foods, minus those that trigger inflammation, into your daily meal plan.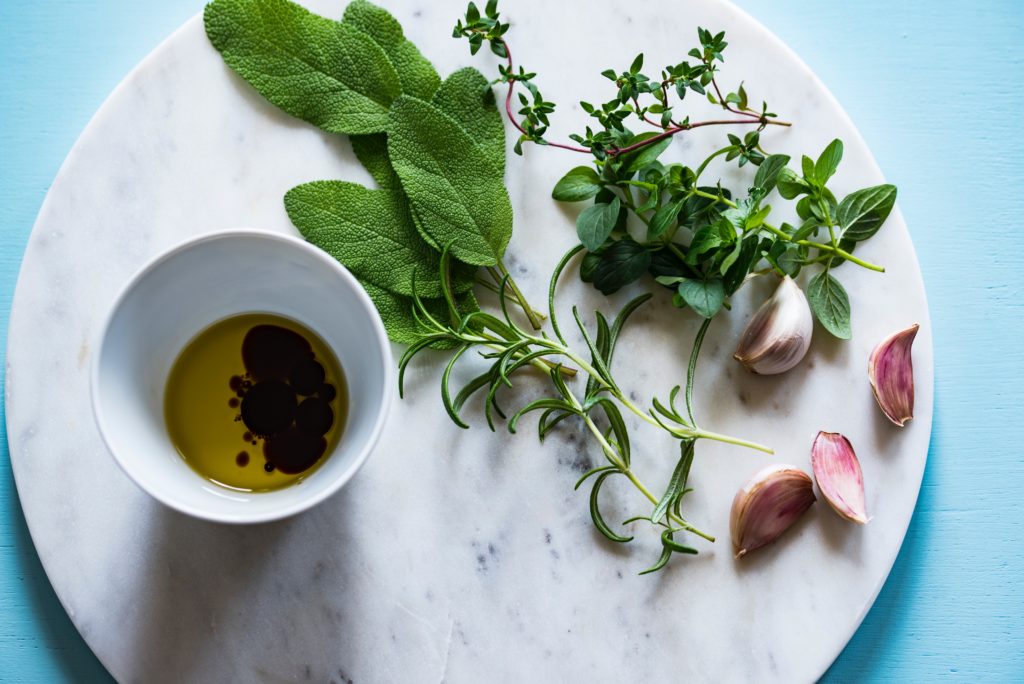 Meals for a Healthy Brain Include:
Chia Seed Pudding made with Coconut Milk, Turmeric and topped with Berries
Avocado Toast (on Gluten Free Bread)
Baked Sweet Potato topped with Almond Butter, Blueberries, Bananas and Ground Flax Seed or Granola
Energy Balls
Spiced Nuts
Dried Fruit
Chopped Veggies with Hummus or another plant based dip
Green Leafy Salads loaded with veggies, fruits, nuts and seeds
Beet Salad
Fruit Salad
Buddha Bowls
Cauliflower Steaks topped with Herbs and Spices
Zoodles or Spaghetti Sauce topped with Herb Pesto
Roasted Broccoli
Roasted Carrots with Rosemary
Soups loaded with beans, veggies, herbs and spices
Golden Milk
Ginger or other Herbal Teas
Water Infused with Fruits, Sage and Rosemary
Indian and Thai Food are excellent choices when dining out. Did you know that India has one of the lowest rates of dementia? It is thought that is largely attributed to the abundance of herbs and spices that they eat each day.
Any recipe that includes mushrooms are great for your brain but especially the delicious gluten free and vegan stuffed mushrooms below which are a huge hit with everyone!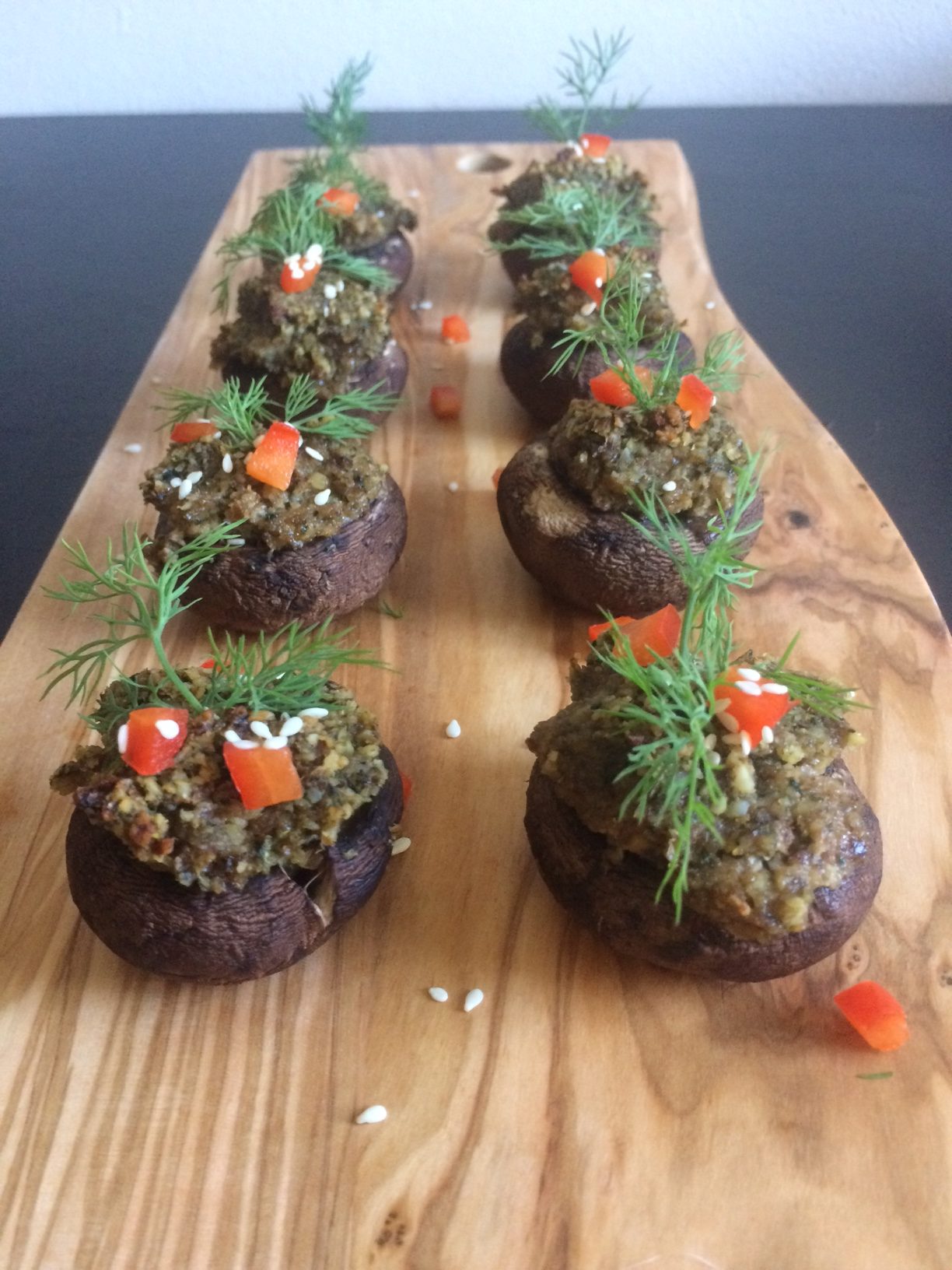 Good for Your Brain Stuffed Mushrooms
Ingredients
1




cup




walnuts

16




ounces




baby bella mushrooms




stems removed and chopped

1




tablespoon




olive oil

1




shallot




small dice

2




cloves




garlic




small dice

1




handful of spinach or other leafy green

1




teaspoon




chopped fresh rosemary

1




teaspoon




chopped fresh sage

¼




teaspoon




nutmeg

1




teaspoon




miso

Salt & Pepper




if desired
Instructions
Clean mushrooms and remove stems. Set the caps aside. Chop the stems and then sauté along with the shallots, garlic, rosemary and sage in the olive oil on medium heat until the shallots are translucent, about 5 minutes. Add the spinach, walnuts and nutmeg and cook another minute. Let the mixture cool and then transfer to a food processor, add the miso and process until thoroughly combined and the mixture is the consistency of bread crumbs. Add salt and pepper to suit your taste, place the caps upside down in a casserole dish and spoon the mixture into the caps. Cook at 350⁰ for 30 minutes. Serve with any desired herbs, chopped veggies or seeds as a garnish.