5 Top Spots for Vegans in Bend, Oregon
https://www.chicvegan.com/5-top-spots-for-vegans-in-bend-oregon/
A few hours east of the vegan paradise of Portland lies Oregon's high desert. But Bend isn't a desert for vegan food. I've visited several times and still haven't run out of excellent places to eat. Here are a few of my favorites so far.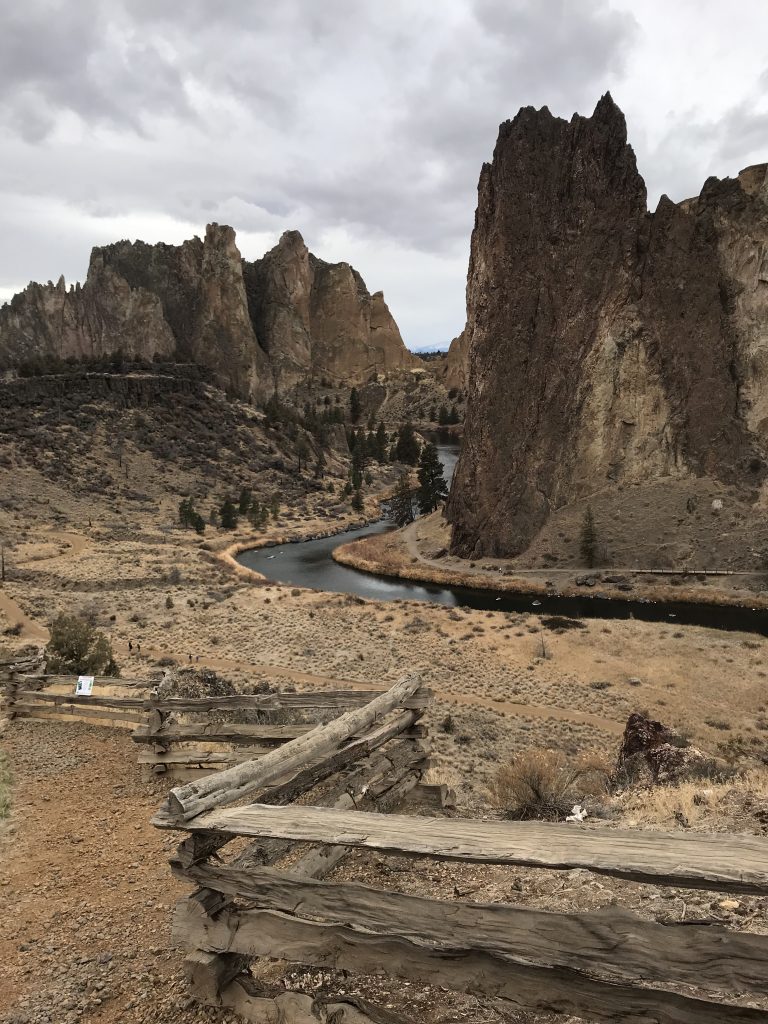 Next Level Burger
This is where Next Level began, a visit to the mothership of the organic vegan burger chain is a must while in Bend. Next Level makes a plethora of burger patties, involving different blends of quinoa, white beans, black chia seeds, black beans and mushrooms. Fries come in regular or sweet potato, and you can get vegan milkshakes. Not a fry person (Are there such creatures?)? Order your burger with a side of kale salad instead.
Chow    
As someone who favors old houses, I love old house restaurants and felt very at home here. While breakfast is easy for vegetarians, I often find it the hardest meal for vegans. But Chow offers more than the default oatmeal made with water. They made me a lovely tofu rancheros, and also had a vegan benedict. I ate there the day before Thanksgiving and they even had vegan pumpkin pancakes.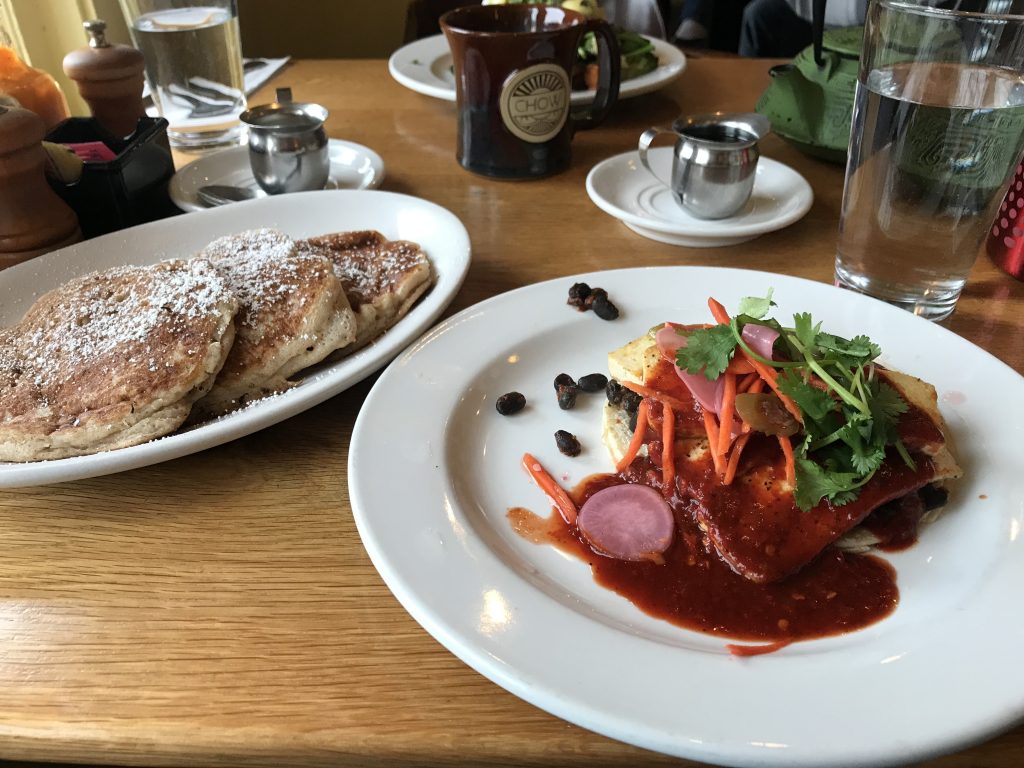 Bethlyn's Global Fusion
Named for Chef Bethlyn Rider, this cute world fusion café has a wide-ranging menu. She mixes Aer with African, French with Indian, whatever it takes to make an interesting dish. Bethlyn's Global Fusion is a good place to get a few appetizers or bigger dishes to share. Good vegan choices include roasted India chick peas, Thai coconut curry bowl, or a Mahn Mi lettuce wrap. Lots of menu items can be made vegan on request.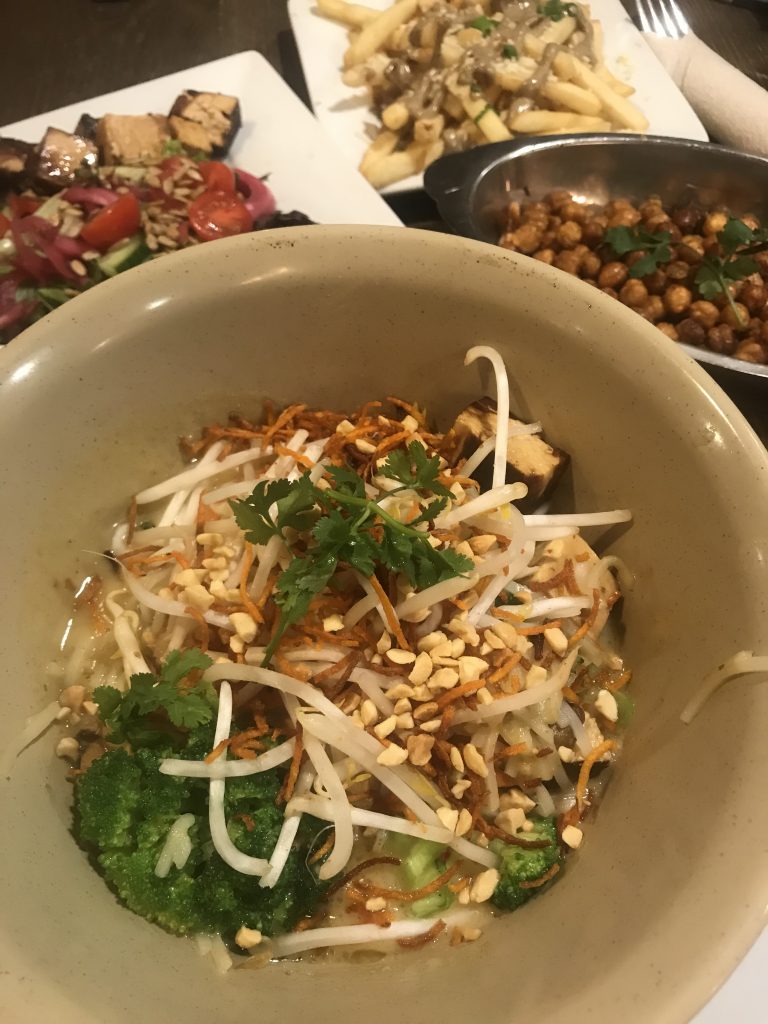 Joolz
A different type of global fusion happens at Joolz', whose tagline is, "Where the Middle East meets the Wild West." Chef Ramsay Hamdan was born in Beirut to a Lebanese father and an American cowgirl mom. Joolz is a bit more upscale than other places on this list, and its pretty Middle Eastern décor lends itself to a romantic date night. They do a nice job with standard veg Middle East choices, like falafel, grape leaves and baba ganouj.
Bonta Natural Artisan Gelato
This gelato place is packed even on November nights—and we know, because we went two nights in a row. Gelato joints usually offer sorbets, too, which I'm sure many people find delicious. I'm not one of those people. Sorbet usually tastes like fruit concentrate to me, making me envy my husband's gelato and throwing what he calls "a vegan tantrum." But Bonta provides for people like me. In addition to their sorbets, they make some richer, coconut-based vegan ice creams, including chocolate coconut. A delicious end to an evening out in downtown Bend, Oregon.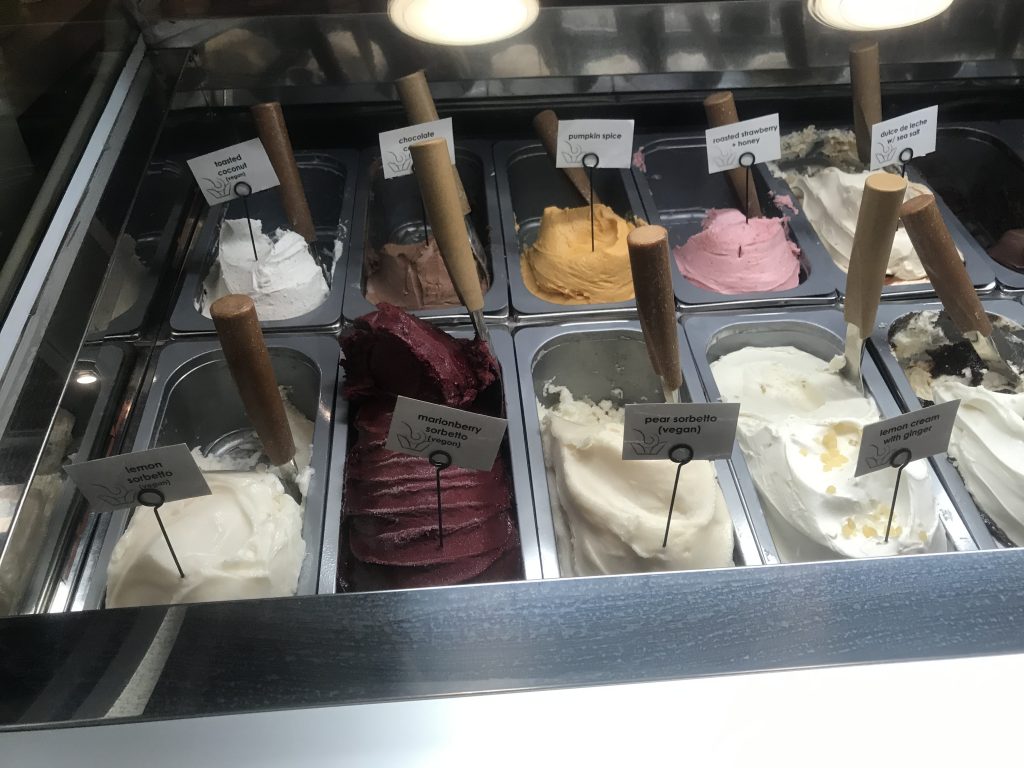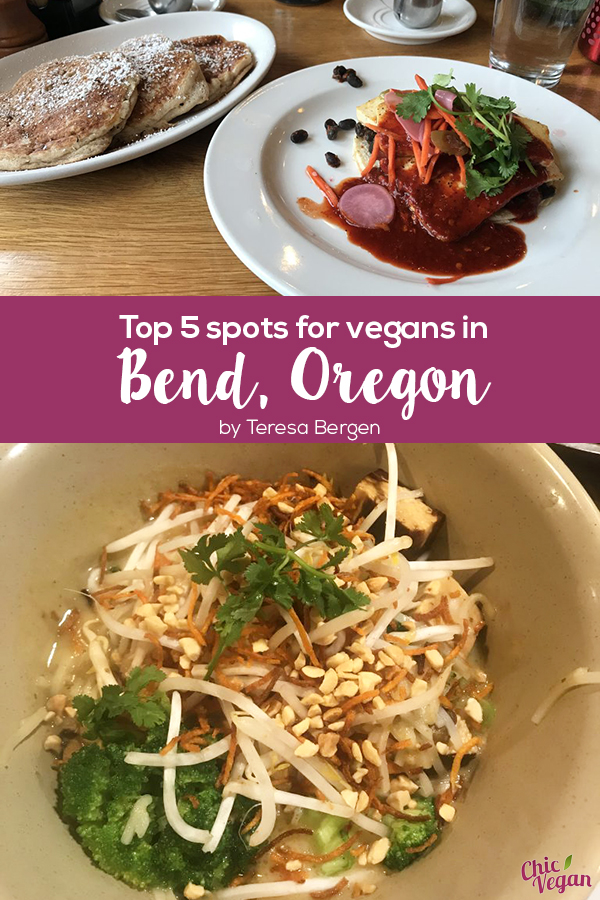 Related
Loaded Baked Potato Wedges with Creamy Cheese Sauce and Tofu Bacony Bits
Loaded Vegan Baked Potato Wedges – These crispy baked potato wedges are perfection! Baked until crispy and topped with vegan cashew cheese sauce, tofu bacon, and scallions. These just might be potato perfection!
This easy recipe for Baked Loaded Potato Wedges will blow you away with the delicious combo of crispy baked potatoes,  tofu bacon bits, and a creamy vegan cashew cheese sauce.
While you could eat these loaded potato wedges as a meal or side dish, I love serving these as a shared appetizer or a Game Day snack. Having a few is delicious, but having a whole sheet pan on your own is quite gluttonous so you might want to share. If you're hosting a party, a movie night or a game day get-together, make sure to put these delicious loaded potato wedges on the menu and you will be everyone's favorite!
These Vegan Cheesy Potato Wedges are perfect for when you're craving something cheesy and comforting. The potatoes are baked not fried.  They are baked on the same sheet pan as the tofu bacon which makes for easy clean-up. While the potato wedges are baking, we whip up my favorite vegan cashew cheese sauce. It only takes minutes and you'll love the creamy rich texture. I like to make some extra and serve pasta with vegan cheese sauce and bacon the next day. You can also slice the potatoes into halves to make loaded baked potatoes!
More Vegan Game Day Foods & Snacks
Firecracker crispy tofu wings
Spinach artichoke dip 
Thai Layered Dip -because Peanut sauce.
Spicy Pepper Crisp Cauliflower bites with celery ranch
Zucchini chickpea Fritters
Cajun Chickpea Fries
Continue reading: Loaded Baked Potato Wedges with Creamy Cheese Sauce and Tofu Bacony Bits
The post Loaded Baked Potato Wedges with Creamy Cheese Sauce and Tofu Bacony Bits appeared first on Vegan Richa.